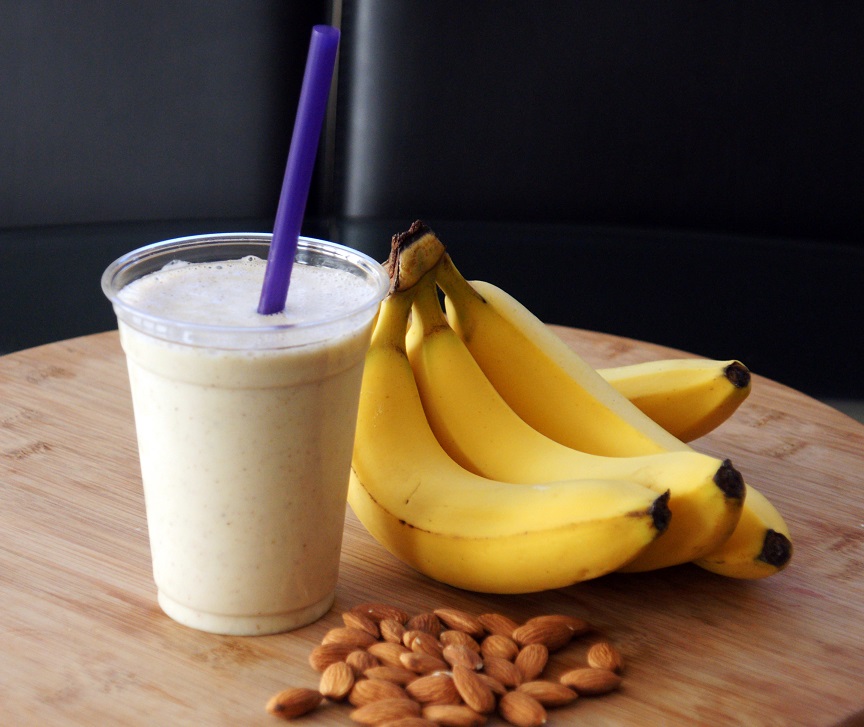 Today our day started with what I call a Power-up Banana Colada Smoothie. During baseball season my blender works overtime. I'm either making them for my son as he runs out the door to practice or a game, or for myself and husband as dinner while we watch him play!
The past few weeks our weather here in Columbus has been freezing cold. I can't remember the month of April ever being so frigid. Just the other day I thought my eyes were playing tricks on me when the thermometer read 33 degrees! It wasn't a trick and that night I wore thermal pants under my jeans to the game! While wearing my earmuffs, scarf, gloves and winter coat I drank hot coffee out of my thermos all the while cheering for the team. Go Eagles!
Today is a new day, the sun is shining, it is 60 degrees, and the sky is crystal clear. Time to make the smoothies! Now that it has warmed up, I sent my son off to school with a Power-up Banana Colada Smoothie. It was so delicious, filled with fruit, protein, and easy to make. I think I'll make one to take with me to the game tonight. When I take a smoothie to the field and feel the light breeze, I pretend I'm sitting on a lounge chair by the pool! I think it's time to put the thermos away until next winter! Enjoy!
Makes one 16 to 20 ounce serving.
1 cup plain or vanilla Greek yogurt
1 cup frozen bananas
1/2 cup crushed pineapple with juice
1 tablespoon almond butter
1 teaspoon maple syrup or
2 dates for sweetness (optional)
1/4 teaspoon coconut extract
Place all of the ingredients in a blender and blend until smooth. This should take about
30 seconds to a minute. If it's too thick, you can add some more pineapple juice, milk or some crushed ice.