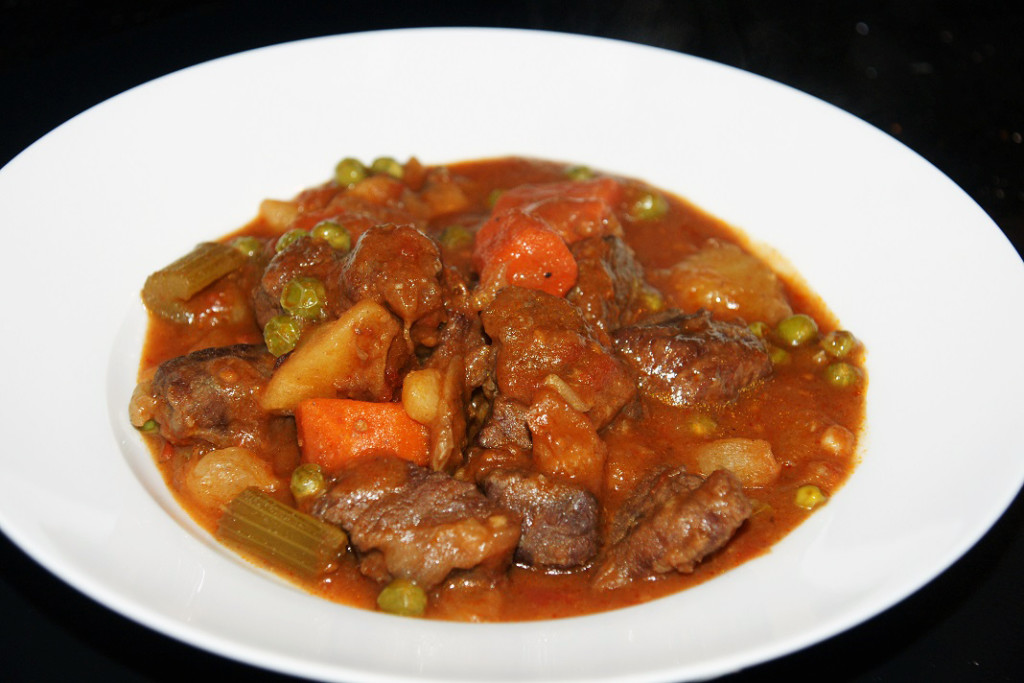 When thinking of a title for this post – beef stew… the lost recipe seemed to fit the bill! You'll find out why later on.
In the 70's I was a latchkey kid. I rode my bike home from school, let myself in the house, and started my routine while my parents were at work. Every day included watching reruns of Gilligan's Island and I Dream of Jeannie, while enjoying a treat from the ice cream truck. In Florida the ice cream man came around every day of the year! After that, I would talk to my friends on the phone while cooking the dinner. I'm sure you noticed doing homework was never mentioned!
I think one of the reasons I like to cook so much is because when I was a kid, I was the one my mom left in charge to prepare dinner. Sometimes that meant heating up what she already prepared, putting together bits and pieces, or cooking the whole meal. I didn't really mind and kind of enjoyed experimenting a little in the kitchen. She always made it easy for me and sometimes I even had time to whip up some Rice Krispy treats!
Beef stew was one of those meals. So why did I call it a lost recipe? In all my mom's recipe cards, newspaper clippings, or cookbooks, beef stew never made an appearance. I remember the ingredients, but not the ratios. I also remember it was one of my favorite meals. After looking at a variety of recipes, and with my sister's help, I found a couple that had the basics of a stew, but not her ingredients. Tonight I recreated it and it tasted just like my mom's! I think she would be very impressed and happy I added a little bit of wine to it. It was a very welcome treat to enjoy one of my childhood favorites on the coldest night of the year… 2 degrees in Ohio! What a warm and comforting meal. Now all I need is a fudge pop, a rerun of Gilligan's Island, and I'm all set!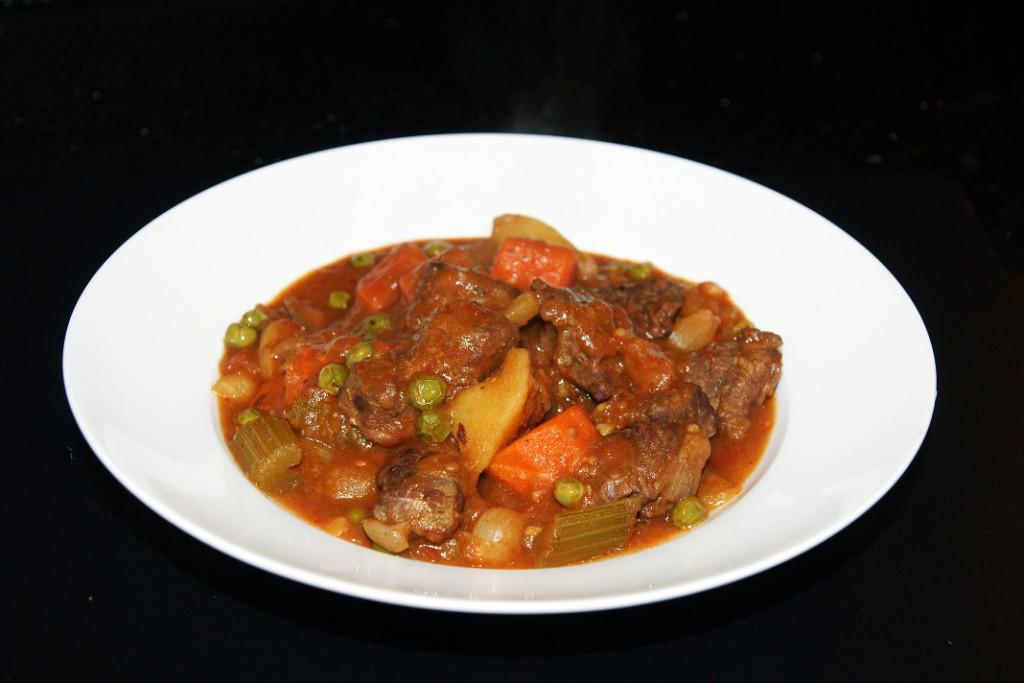 Total Time: 3 hr 20 min… Prep Time: 50 min… Cooking Time: 2 hr 30 min… Level: Easy
Ingredients
2 pounds lean stewing beef cut into 2-inch cubes
4 to 5 tablespoons flour
2 to 3 tablespoons olive oil
One cup sweet red wine (I used a concord grape wine)
1 – 14.5 ounce can whole or diced tomatoes
1 cup water, beef broth, or vegetable broth
2 ½ cups Yukon gold potatoes cut into 1" pieces
2 ½ cups pearl onions (I used a bag of frozen from Trader Joe's)
4 large thick carrots, cut into 1-inch pieces to yield 2 cups
3 celery stalks, cut into 1-inch pieces
1 – 12 or 16 ounce packages of baby portobello mushrooms, cleaned well and sliced
1 cup fresh or frozen peas (fresh are difficult to find so frozen are fine)
3 to 4 garlic cloves finely minced
Kosher salt and freshly ground black pepper to taste
Directions
Sprinkle 3 or more tablespoons of the flour evenly over the meat and toss to coat each piece.
Heat the olive oil in a large heavy saucepan or Dutch oven over medium-high heat. Add the beef in a single layer without crowding the pan (work in 2 batches if necessary) and cook, turning, until browned on all sides. Remove the beef from the pan and reserve.
Add the red wine to deglaze the pan and use a wooden spoon to scrape up any browned bits stuck to the bottom of the pan. Bring the liquid to a boil then add the minced garlic. Return the beef to the pot and add the potatoes, onions, carrots, celery, sliced mushrooms, tomatoes and water or broth. Bring to a boil, reduce the heat to a very low simmer, cover and cook until the beef is very tender, 1 1/2 to 2 hours.
Add the peas and continue cooking until the stew is thickened and the peas are cooked, about 5 to 10 minutes. Season it with salt and pepper to taste. I used 1 teaspoon of pepper, and a pinch of salt. If the sauce seems a little thick, add a splash of wine, water or broth. You may also need to do that when reheating if there is anything leftover. Enjoy! Yield: 4 to 6 servings