It's out! The Columbus Crave Magazine's 10 best restaurants!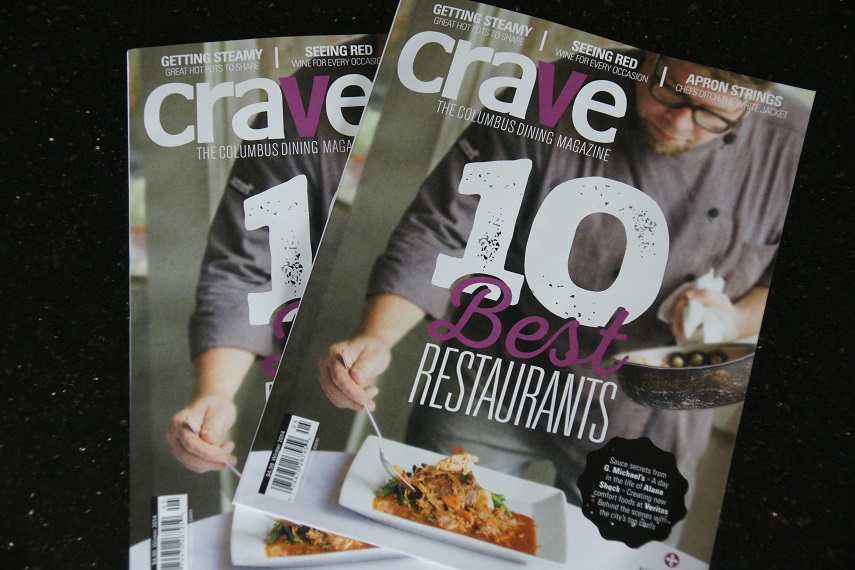 This week was the big reveal of the Crave 10. It's the top 10 picks for the best Columbus restaurants in 2014. The event was held at the Refectory (one of the top 10) where they were serving some of their signature dishes. It's obvious why they are a top 10 selection! Not only was the presentation beautiful, the food was absolutely delicious! Among my favorites were the mushroom profiteroles and warm spiced apple tartlets. Everything was cocktail size and I don't usually refer to food as adorable, but the dessert was definitely that!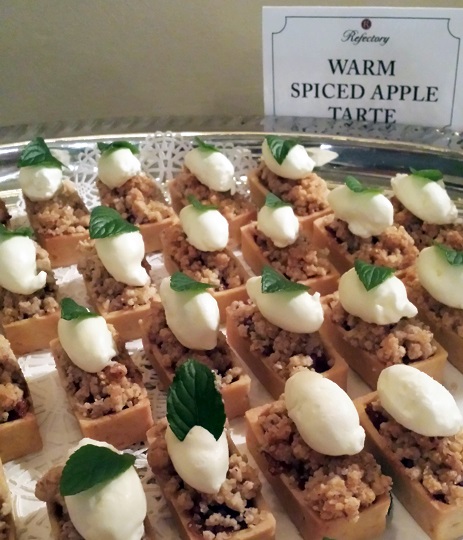 If you haven't picked up a copy, start with this issue! The magazine is quarterly and celebrates Central Ohio restaurants. If you live in Columbus, and are a culinary art enthusiast, foodie, food lover, Gourmand, or just like to eat out and try new and different restaurants, this magazine is for you! They share restaurant reviews, openings and closing, best spots for a first date, where to get the best ice cream, and all the great food trends happening in Columbus. Check their website for where you can pick up an issue – Enjoy!